fashion
kate bosworth
nylon magazine
Long time no see.
Thursday, March 3, 2011
So it's been a while since I've picked up a new issue of Nylon. This magazine will probably always be my favorite out of all the magazines I buy. I really need to renew my subscription. And might I say Kate Bosworth is looking very lovely on the cover. One of the things I enjoy most about this magazine is that it advertises a lot of unique items that you would'n't see in any other fashion magazine, from tiny wearable art, to unique clothing items. I also adore all of the clothing collages they make. Gives me more creative ideas for new outfits.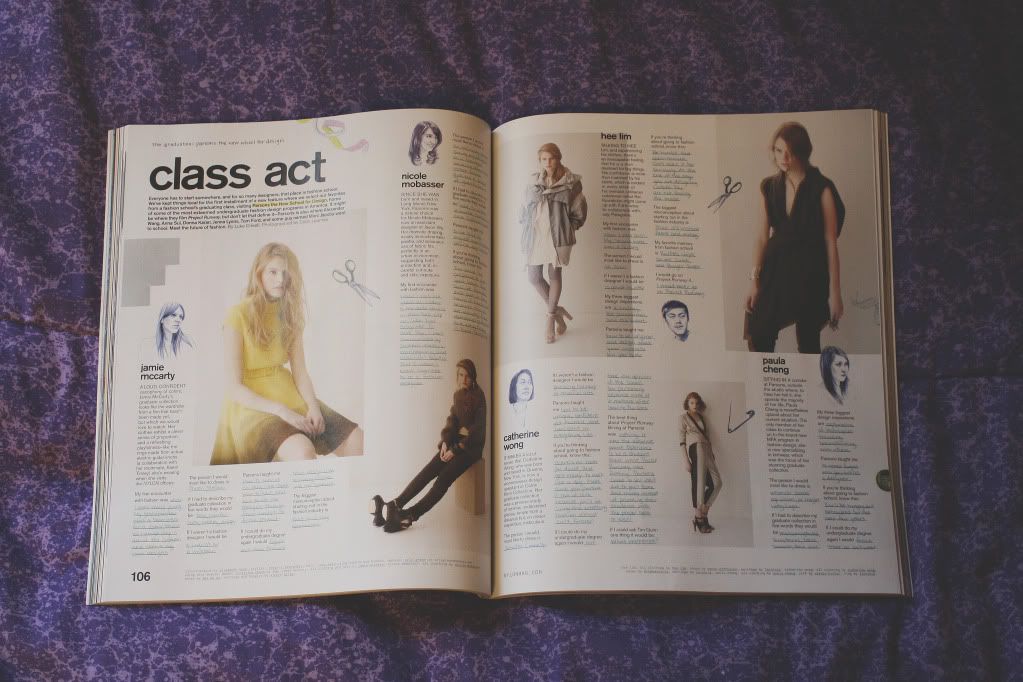 One of the articles I really enjoyed in this issue is "Class Act". It lists many designers who attended Parsons the New School for Design and what they got out of it. I am still on the look out for different fashion schools and I may just have to take this one into consideration. A lot of the descriptions were inspiring and I always love finding inspiration like this in magazines. It make want to work even more harder for my future goals.