fashion
life
love
omaha fashion week
personal
What's new?
Tuesday, April 3, 2012
001. So I realize that I'm terrible at keeping promises.. when it comes to updating my blog more. I'm not sure why it's so difficult to get myself to update lately. Perhaps that's just me being the lazy sloth that I am. Anywho..
002. It's April!? I feel like this year is already passing me by. I'm twenty now. No longer a teen, but yet I still feel like I'm living the teenage dream. I turned twenty on the 17th of March (St. Patricks Day). That was a pretty good day for me, even though I was coming down with a cold at the time. I'm really going to focus on me for these next ten years..no selflessness intended. I just wan't to figure out what exactly I want to do with my life career-wise. Who knows where I may end up, but I'm sure it'll be quite an interesting journey.
003. My spring break was pretty fantastic. I worked a lot, but I also got to partake in something I completely adore. Omaha Fashion Week. You're probably thinking, what's Omaha? Well it's a city I'm kind of falling for.. I've always had a thing for that city. Probably because it's the closest city to the little town I'm from. Anyway, it went on for a series of four days and I worked all but one day because of my other job. I helped my friend Camille with the VIP area.. taking names and stealing hearts. Well, maybe. It was a great experience and finale night was my favorite out of all of the nights. I'm in love with the fact that Omaha honors it's local designers. It's good to know that I'm not completely distant from the fashion world.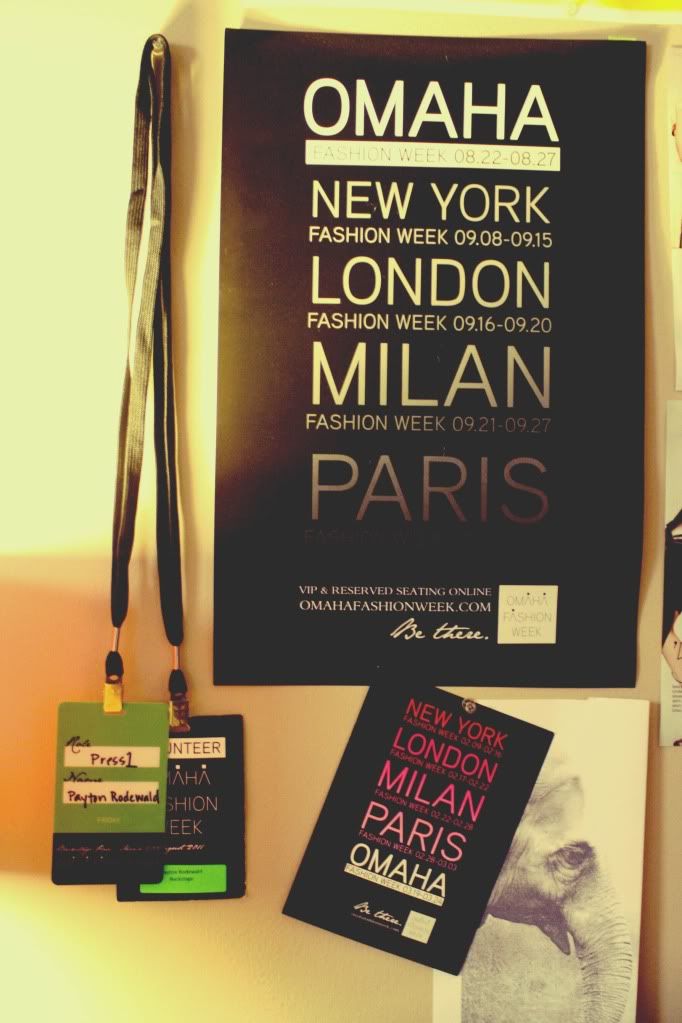 004. Currently my life is a bit of a mess. It's been kind of a journey trying to get myself to a happy medium, but I think for the most part I'm just about there. I really just need to start getting my homework done on time, then I think I'd be smiling more often instead of throwing my head against the wall. I'm also not getting enough hours at work, so that's a bit frustrating. So I guess my job searching continues. I'm currently fixing up my resume for a couple possible internships here in Omaha. I hope at least one of them works out for the summer or fall. But we will see!