2012
designers
fall
fashion
internship
life
omaha fashion week
OFW Friday & Saturday Favorites
Thursday, September 13, 2012
I apologize for being so slow about these recaps. These past couple weeks have made it impossible for me to even think about blogging. I figured that I would include both Friday and Saturday picks in one entry that way you wont have to wait another two weeks! Sometimes I'm my own worst enemy.
Friday night's theme was Day Wear and I remember jumping up and down with joy because the week was almost over with. All of the crazyness was almost done with.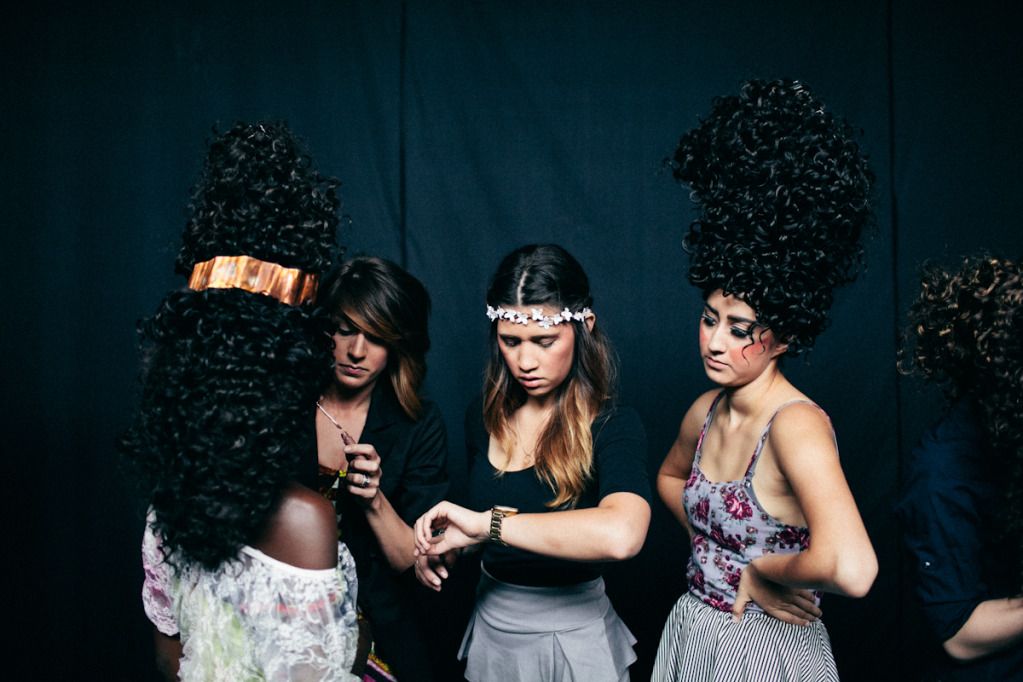 Friday's show was still held inside of Kaneko which is a very popular creative space/library in Omaha. The event looks so nice held here and it's perfect for the amount of people that come in and out. There was a particular designer on Friday night that I was very anxious to see on the runway.
Audra McAvaddy
for
Coriander
. I had only read about Coriander after I met the lovely lady. Coriander is a collective of fashion designers and stylists in Omaha. Audra McAvaddy happens to be the sister of the gal who produced Coriander. You can check out there blog
here
. Audra's line had incorporated some of the best screen printed clothing I had seen in a while. The prints on some of the garments were of haunting, vintage family portraits. It was like walking around in style and history. The designers were all dolled up, literally. The styling was darling and done by the incredible
Kirby Keomysay
of
Kontempo
salon.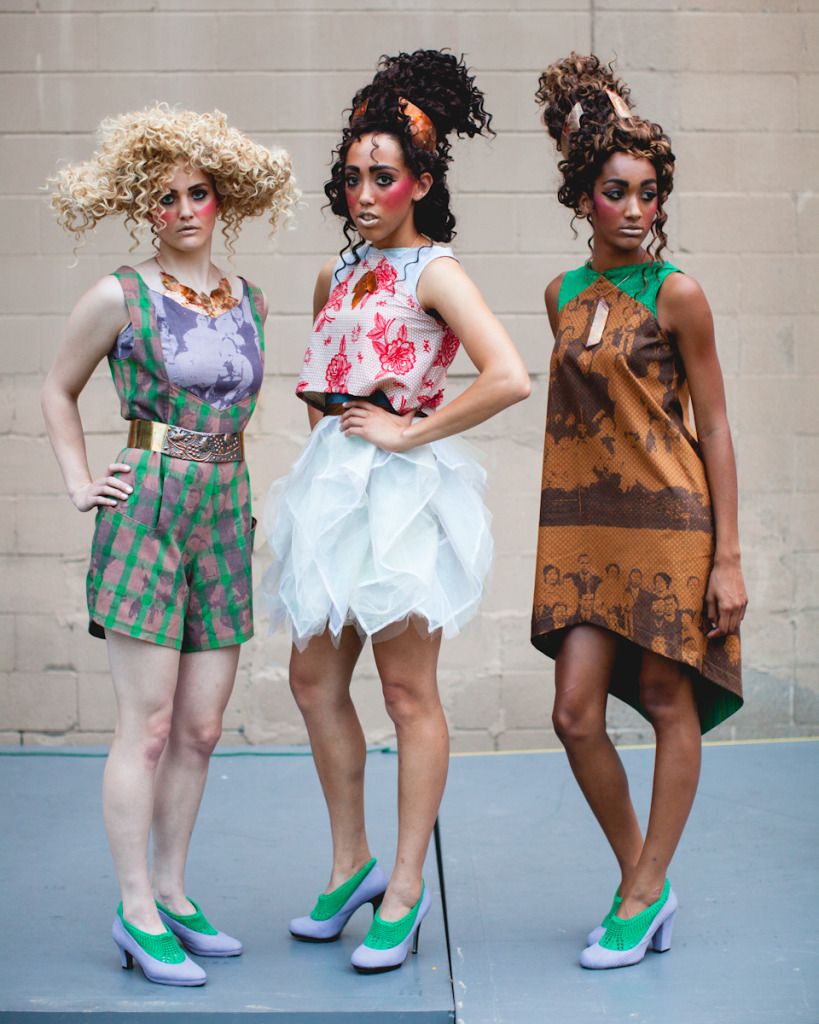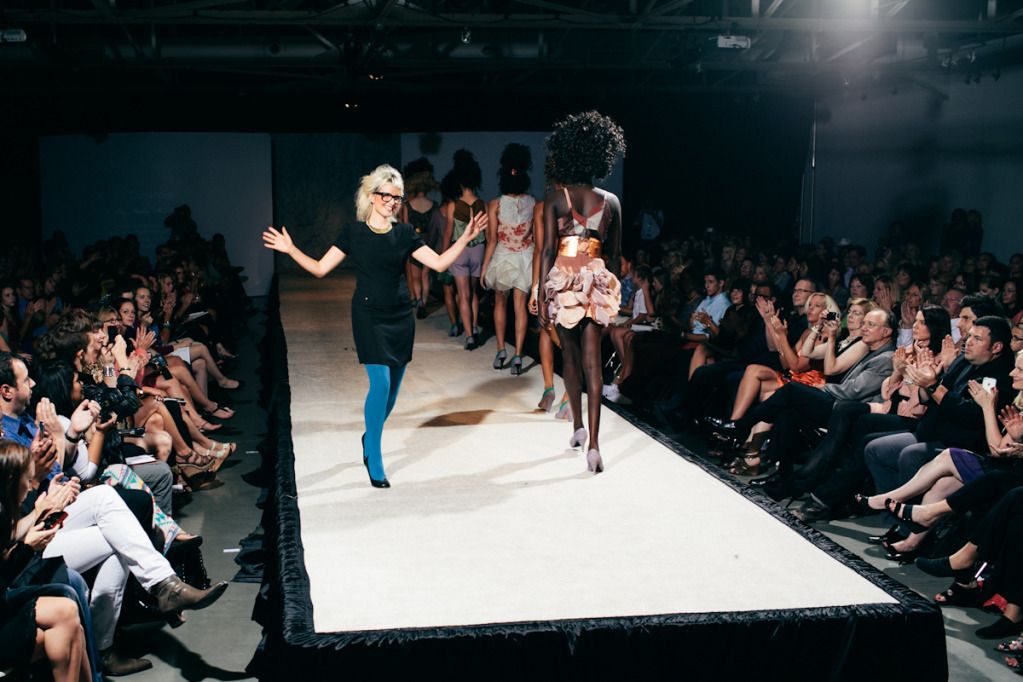 With style and attitude,
Masey Rost
re-invented the little black dress. I loved the hints of lace and detailing. My favorite would have to be the little peplum dress with the sheer neckline. The tights were a nice touch to the dresses as well. What I set her designs apart from any of the other designers that night was the cut of her garments. The necklines and asymmetrical tops added a very interesting touch.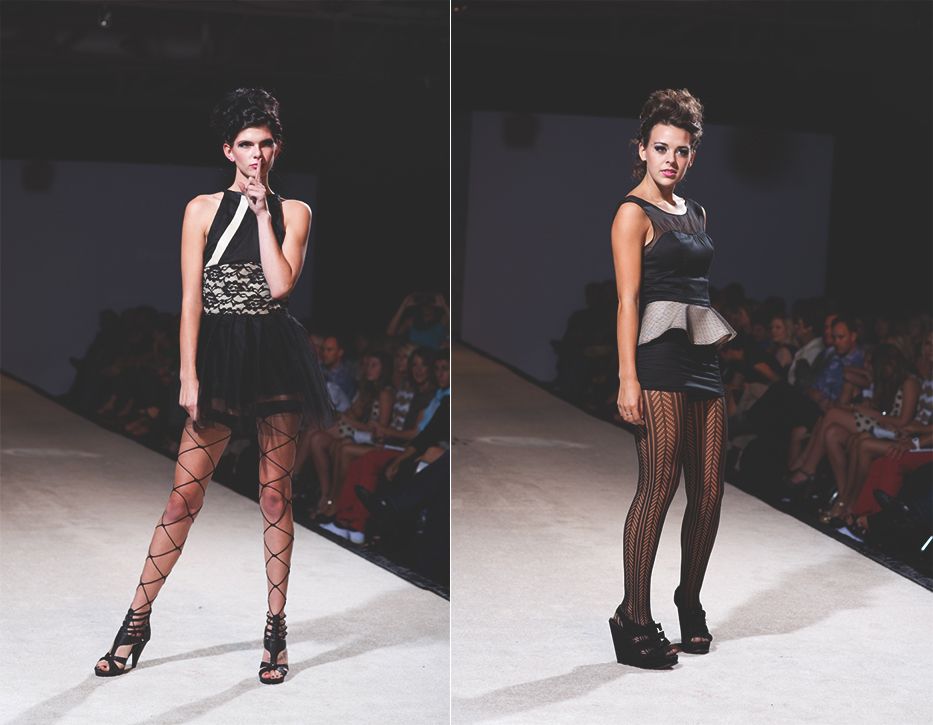 After that night, it was time for the finale. It was the big day, finally. My close friend, Camille (who also is an intern at Omaha Fashion Week), came along with me to set up the outside stage. It was a rainy night, so thankfully the runway and tables had a huge tent surrounding them. Things started off a tad bit bumpy that night, because little did Camille and I know... we had to re-set up the VIP party in a completely different room. We had about an hour to do so, because we had to make time for us to get ready. We successfully set everything up within an hour. Phew! We were the dream team that night.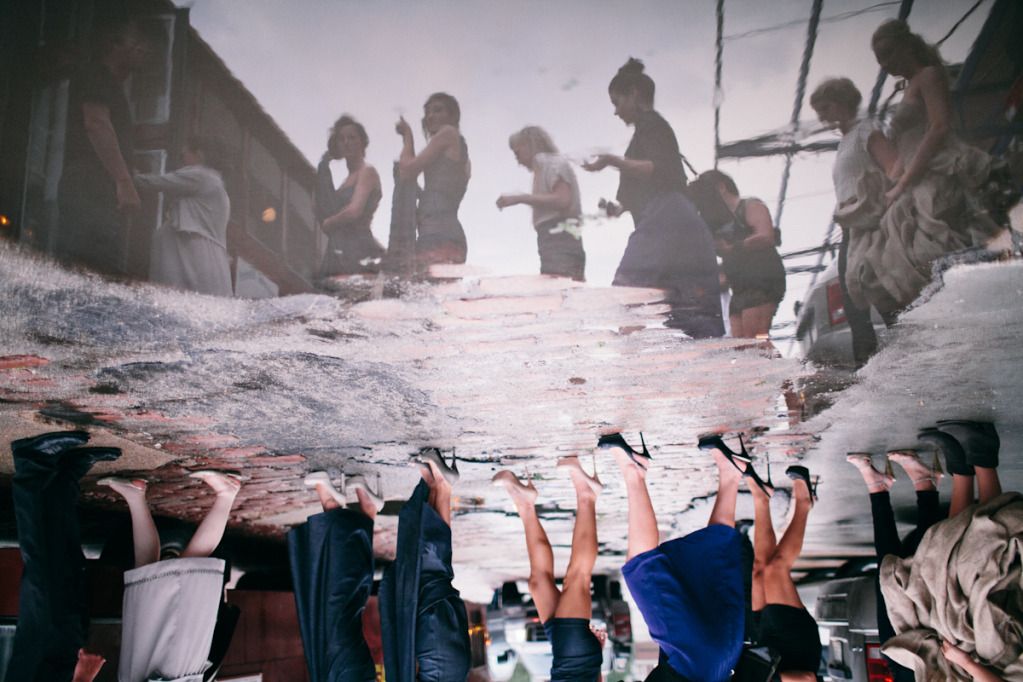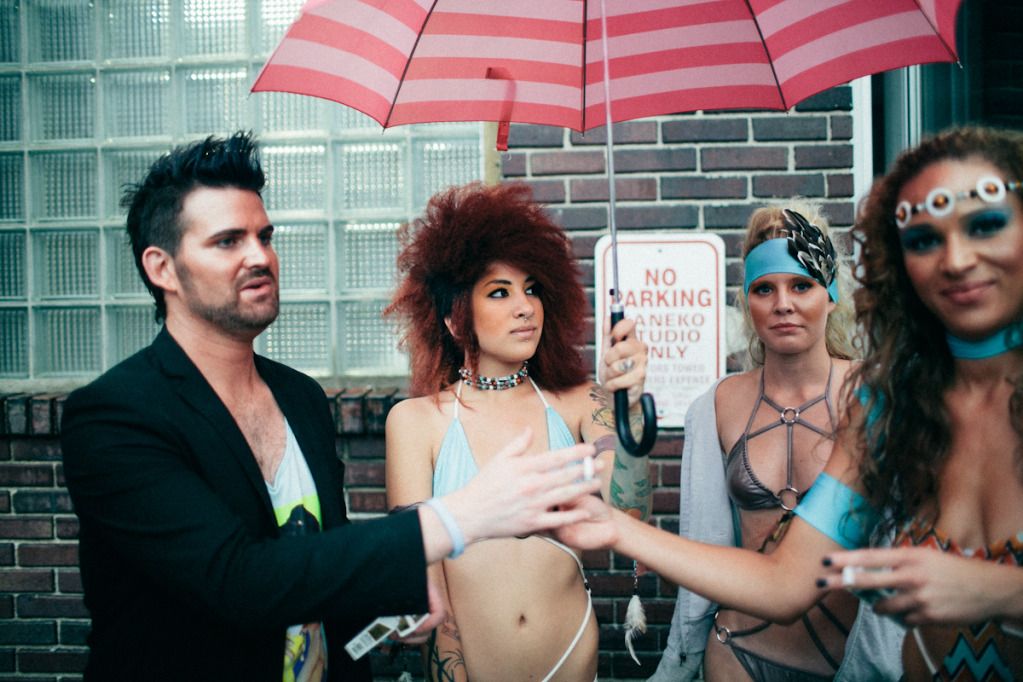 This time the runway was set outside about a couple blocks from Kaneko. Since the road was made of brick, we didn't want out tipsy VIP party and long legged models trampling over each other, so we used trolleys! So once the models were all prepped and pretty, they took the trolley right over to the runway. To start off the night, Celebrity Designer
Traver Rains
brought his designs to the runway. His collection brought cascades of lush fabrics, impeccable cuts and sublime patterns to the Omaha Fashion Week Finale.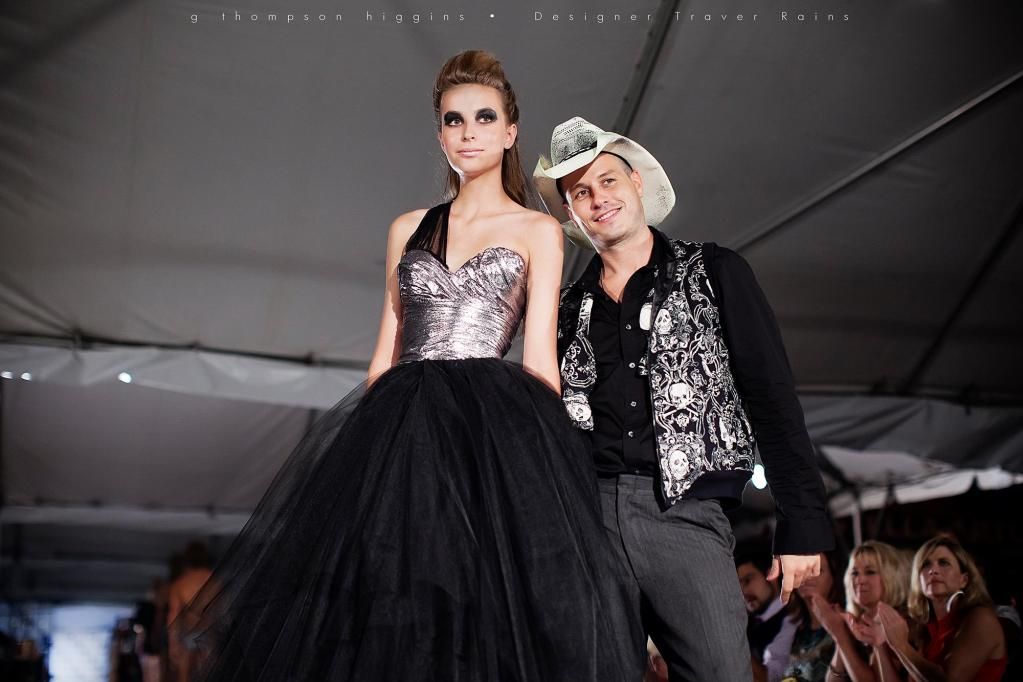 The rest of the night was just a recap of the whole week. It was a pretty magical night. There was even a proposal that happened sometime during the show. I unfortunately wasn't there for it. Another very exciting thing that happened, after the show Brook had all of the interns walk the runway! My heart was racing when the time came, but I made it through. It was a great feeling. It made me think of myself three years back being so interested in this whole event, standing out in the crowd wanting to be a part of it. And there I was, in my pink gown, in front of a very, very pleased crowd. I'm very thankful to have such a wonderful fashion family. I couldn't have made it through the week without them.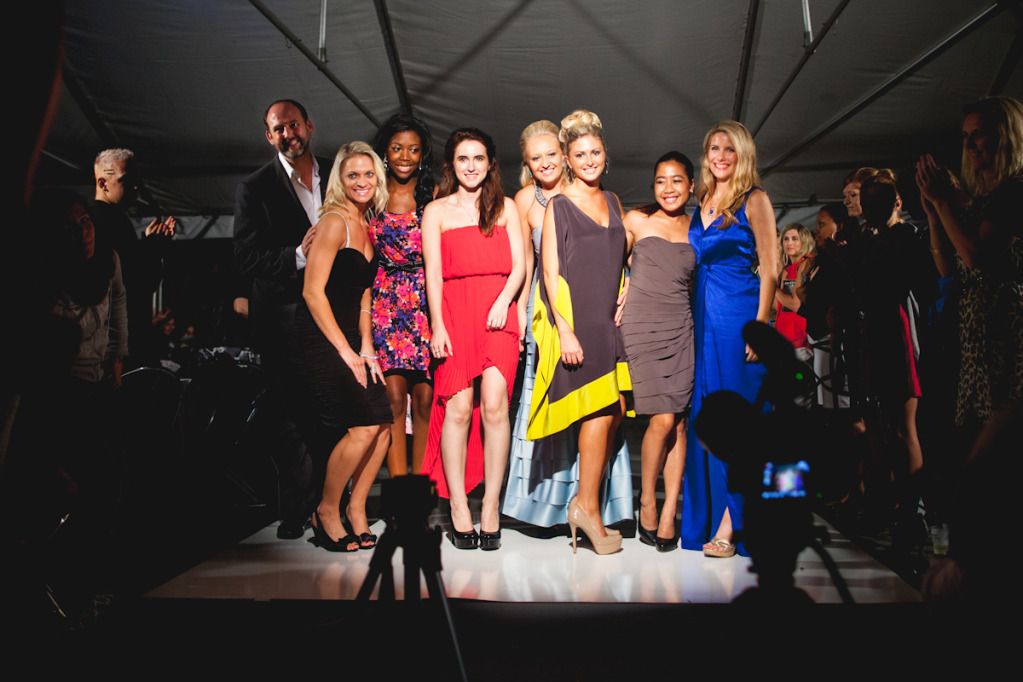 photographs by greg higgins & muller lumneth conces photography