2012
designers
fall
fashion
internship
life
omaha fashion week
photography
OFW Thursday Favorites: Evening Wear
Wednesday, September 12, 2012
You're probably thinking, where's Wednesday's favorites? Well I'm going to be honest with you, I didn't really favor much of the designs that night. I'm not saying that they weren't great in any means. I thought all of Wednesday night's designers did a phenomenal job. The theme of the night was swimwear and bridal. Kind of an interesting mix, yes? I do have to admit that
Jessica Hansen
's collection was stunning. But that would sum up my favorites of the night! Now moving onto evening wear...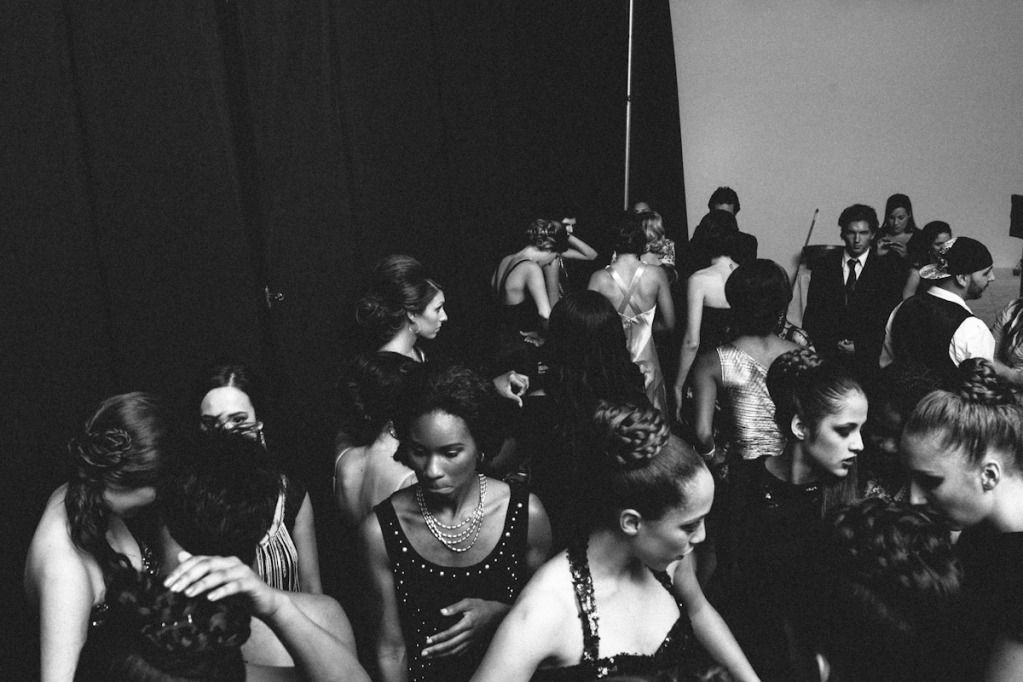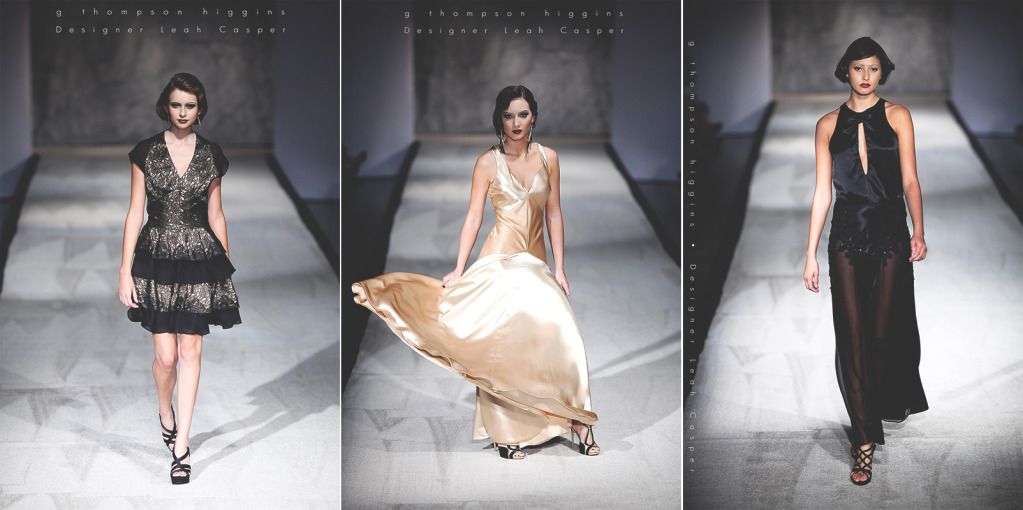 I can't begin to tell you how much I am in love with 1920's style. I feel like I might've been a flapper girl in another life. This collection by
Leah Casper
for
Casper Couture
blew me away. Once again we had taken a time machine back into the roaring 20s. The styling was fabulous! Dark moscato lips, short, curled hair, and a classy smokey eye... this collection was definitely my favorite out of the whole night.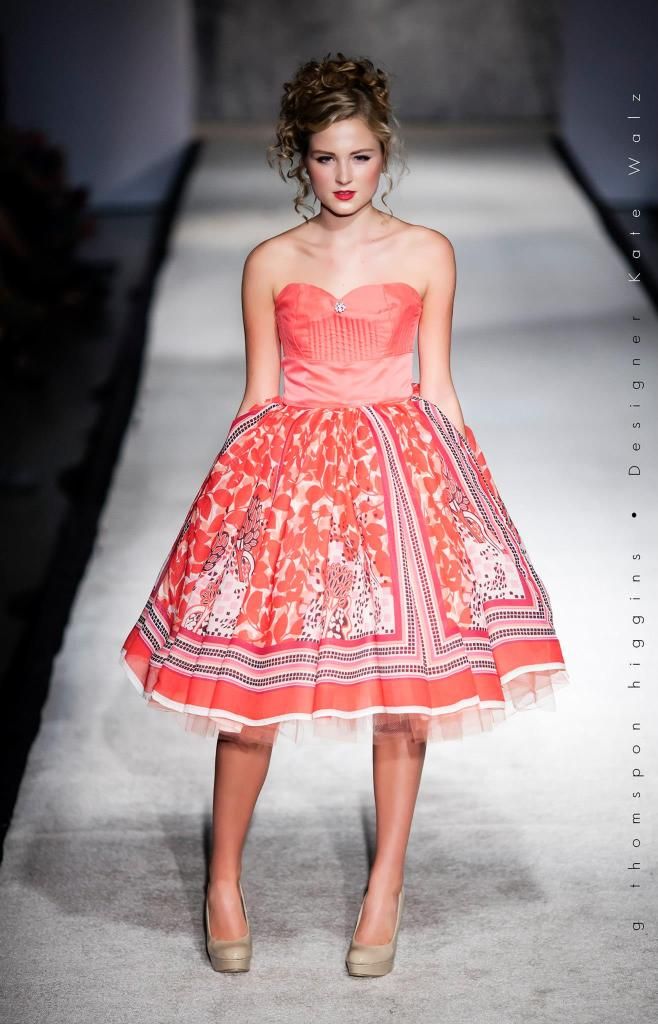 By this time of the night, I was ready to take my Jeffery Litas off. Don't get me wrong, those shoes are wonderful to walk in, but only for three hours tops. After a while you start feeling the cramps coming on. My good friend Valeska joined me right before the second half of designers presented their designs. She always dressed like a grandma, but a very stylish and cute grandma, if you know what I mean. I bet you can't guess which one she is in the picture below. Wink, wink..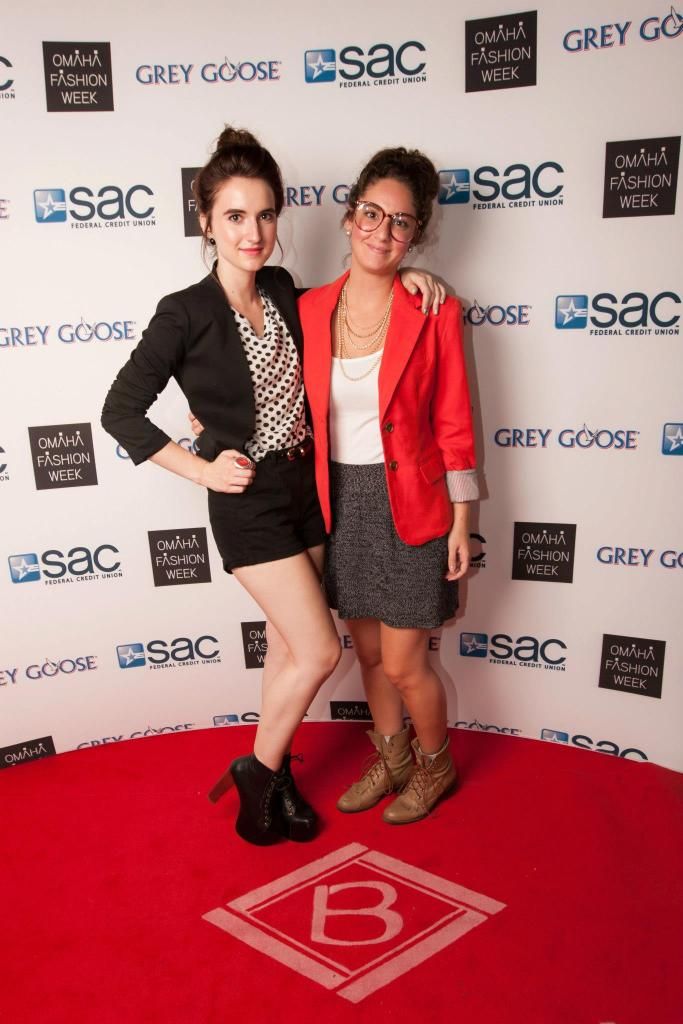 There were many young designers in the show this year. One very well known in Omaha, miss
Kate Walz
, showcased her collection during Thursday night's show. She never seems to let us down. Still in high school, this young lady still manages to wow us with her designs. The color pallet was perfect and the dresses were so sweet. The one up above is the one that stole my heart. I adore the sweetheart neckline all the way down to the scarf print. See more of her collection
here
.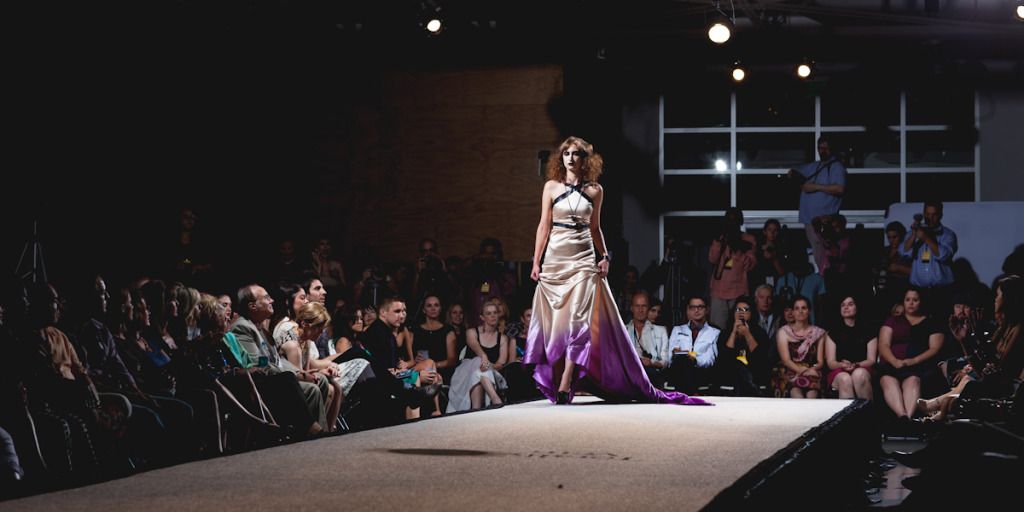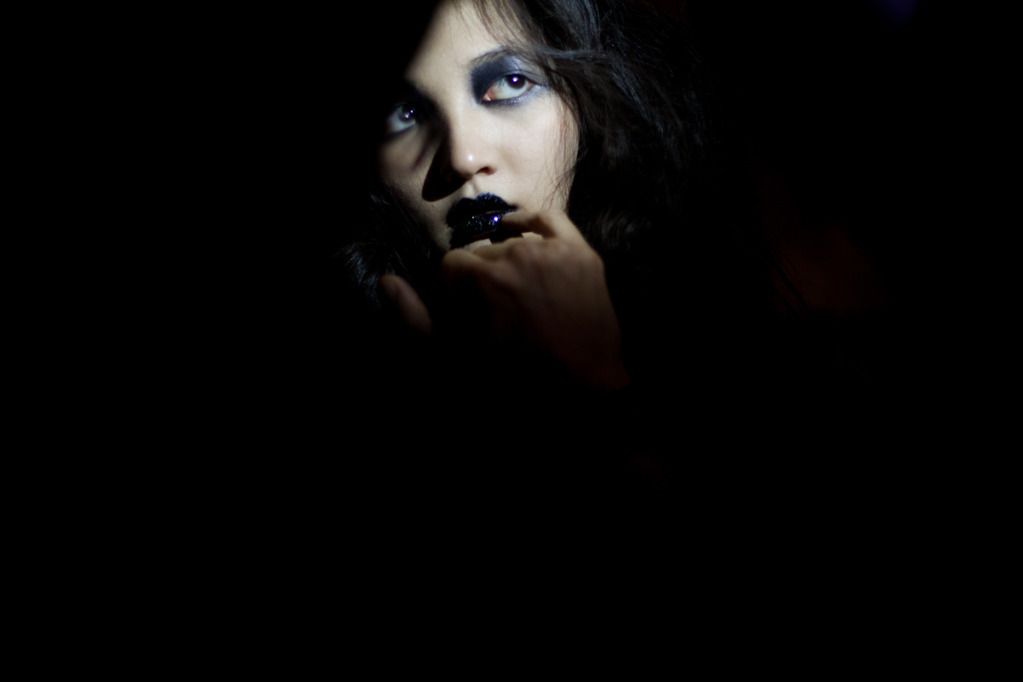 My last pick of the night,
Buf Reynolds
, displayed nothing but beauty that night with long and glowing gowns. The theme was a bit dark, with images symbolizing death on the screen behind the runway, but the garments really brought the show to life. Each dress displayed a gradient of color around the train. They were simply beautiful.
photographs by greg higgins & muller lumneth conces photography