fashion
ispiration
runway
Runway: Yves Saint Laurent S '13
Sunday, January 27, 2013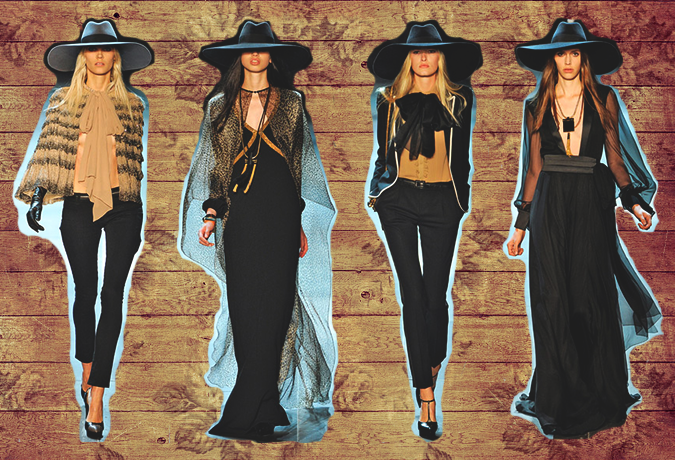 I've fallen happily in love with
Yves Saint Laurent's
Spring collection. This line not only provided structure with the very polished tailored pants and blazers, but also achieved a very western/bohemian vibe. The oversized hats, the long, flowing dresses and hints of fringe here and there make me dream of old western films. All of the little details really make this collection a wonder.
I'm glad to have made it through another week of hard work. A lot of progress was made, but I still have a lot more work to do. I've decided that it's healthy to take breaks in between staring harshly at my computer screen. Especially when it comes to analyzing fonts. That stuff will drive you mad.
I hope you all had a wonderful weekend.