H&M
Hello Holiday
shades
Making Eyes
Tuesday, February 9, 2016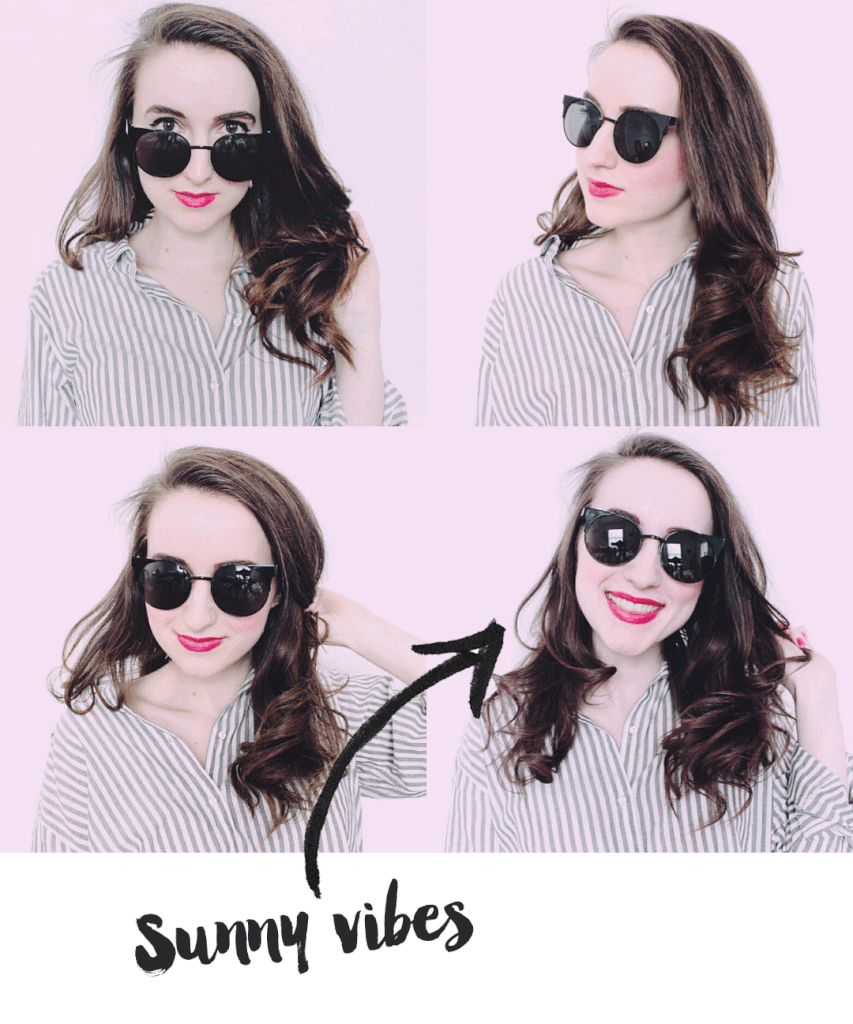 Have you ever met a pair of sunglasses and fell in love? I have, but it's more of a rare occasion for me. There are only a few styles that really suit my face. There are some people that are blessed with features that could pull off any type of shape resting up on their noses. But for me, one wrong pair could make me look like I'm wearing a pair of disguise glasses- the ones with the mustache and nose. I found a pair when I was back in Omaha visiting at the
Hello Holiday
HQ. It was love at first sight. With the boldness of these black lenses and I can now make eyes at everything, without getting caught. Not creepy at all.
My visit to Omaha was sublime. Catching up with a friend I haven't seen in almost a year (and she is now expecting a baby girl - YAY) and going to a concert I thought I'd miss (Guster) and making a new friend from it was the best way to end it all. Now that I'm back in my nest, I'm already scheduling out my whole month and getting to work on Valentines Day campaigns for Hello Holiday. I'm obsessed with the color palette of February. Rose quartz, deep red, neon pink, etc. Sprinkled on donuts and my life.
The Look:
Striped Blouse - H&M
Sunglasses - Hello Holiday
Lipstick - All Fired Up by M.A.C.